It's that time of year again when our goblins and elves are running around in an overly excited fashion, stabbing each other and setting fire to things.
It can only mean it's Christmas!
To celebrate this occasion, we are proud to announce the latest version of the GameBook Authoring Tool. Let's look at the new things:
Export multiple HTML files to folder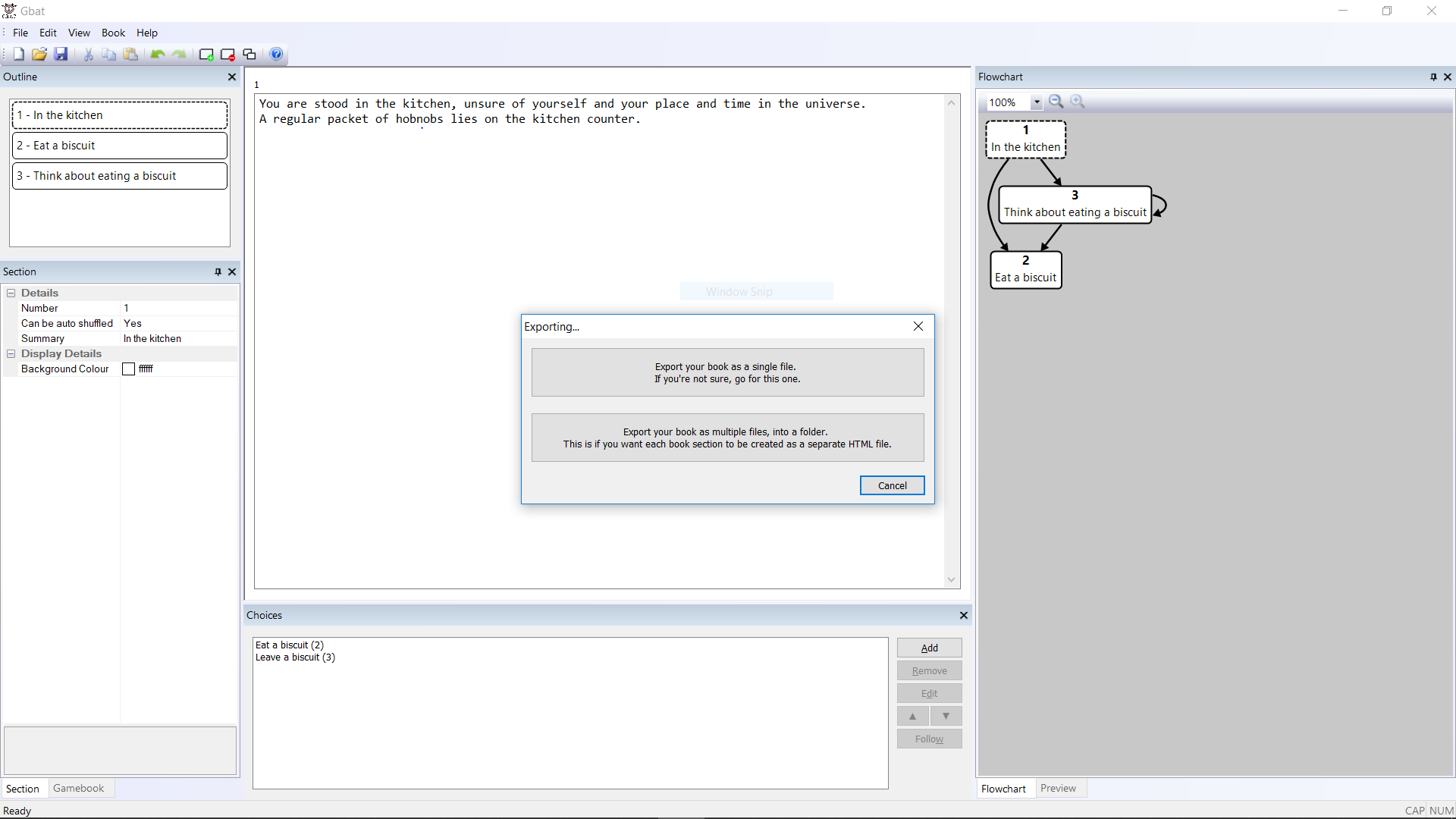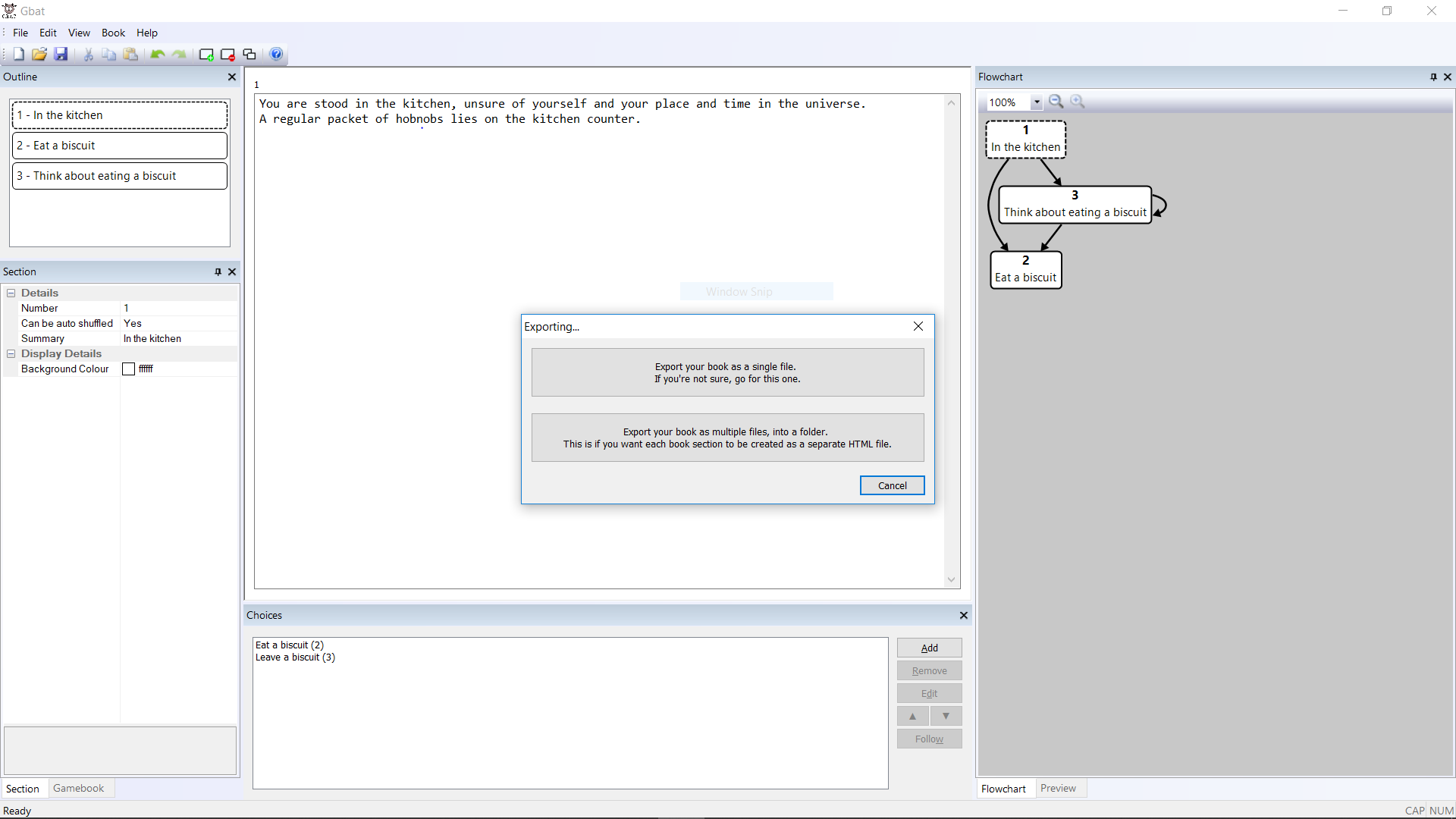 In our biggest feature this time around, you can now export your book into multiple HTML files, with one section per file.
This means you can now check your gameplay at any point by opening up the numbered html file or quickly prototype your game outside of GBAT.
For the technical imps, this means you can upload your exported folder as-is onto your webserver and you have an instant playable gamebook. Joy!
Bugs squashed and that
Auto summaries were being lost on reloads
Uninstaller no longer tries to install things
Download
Download The GameBook Authoring Tool 1.18 for free today! Please share the word on your blog and social media. Thanks for all of your support!
Next Year
Next year we'll be looking at your most requested features – please contribute to the twitter thread or email us if you have other great ideas!
https://twitter.com/CrumblyHeadGame/status/1072930550078410752