Greetings hot sweaty sexy Adventurers!
Version 1.7 of the GameBook Authoring Tool is here. The imps have been informed.
Prettier Flowcharts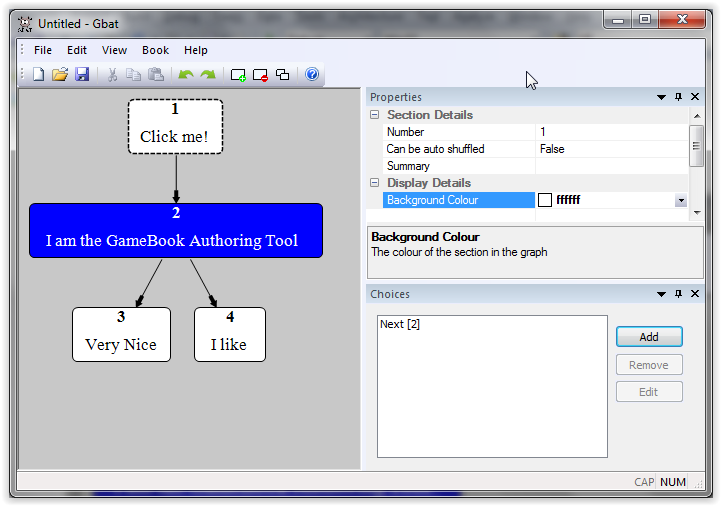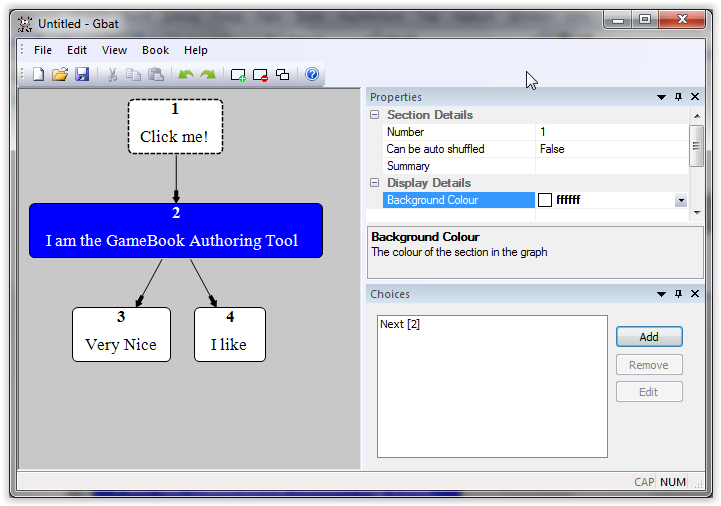 More swish
You'll notice the section text view isn't there anymore. Don't worry! There's still a way to write your book!
Hover over one of the section boxes in your section map.

Clicking the expand button will open up a nice text area for you to write in (you can also double click to get here).
New section text editor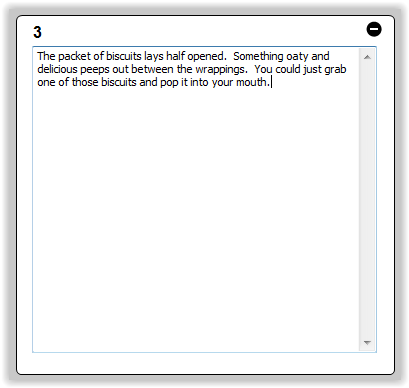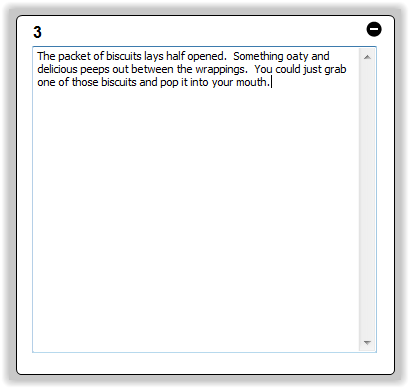 Now you have lots more space to write your exciting adventures in!
Bug fixes and enhancements
Fix a crash when you have " in your section summary
Fixed random choice order
Can now delete multiple selected choices
Made the save as option more visible
Download
Download the GameBook Authoring Tool 1.7.
We're also going back to having more regular updates. A lot of feature requests have come in lately so we're going to start to tackle those. I know a lot of you are creating HUGE maps and are having some navigation problems so that's what we're going to look at next!
Make some beautiful words.