Dearest adventurers,
We hope you have survived your latest encounter because there is a new version of GBAT out!
In addition to a few minor fixes, you can now browse your book linearly using the new section outline view: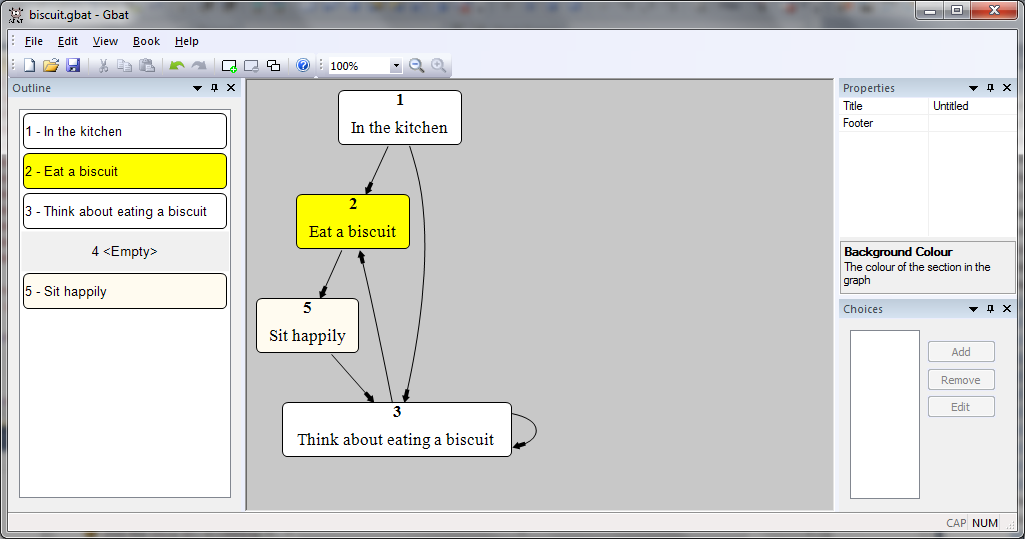 A massive benefit of this is you can easily see where the gaps are in your book: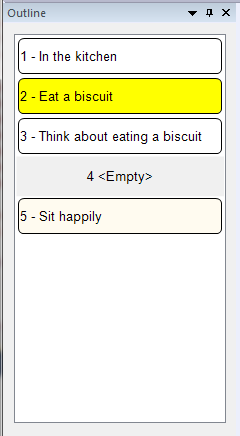 Future updates are going to improve on this, and next we're going to improve the UI for section and choice editing.
Download The GameBook Authoring Tool 1.9!
See you next time!